Name: Hooke Road Jeep JK Door Rack & HardTop Carrier Storage Cart Combo
Feature
Fit for 2007-2021 Jeep Wrangler JK JL 4 Door
Jeep Wrangler Door Storage: Tough Welded-Steel Construction; Textured Wrinkle Black Powder Coat Finish; Pulley Removable Design; Doors Fixation Available; 4 Doors Holder Can Be Used; Door Storage Movable Cart
Jeep Hardtop Storage Rack: Steel Tubular Construction; Black Powder Coat Finish; Rubber Cushion Pads; Can be Moveable w/wheels; Weight: 20.8 lbs;?Equipped a set of tools that could help to remove or install your Jeep's hardtops
Easy Installation
Package Included:
Jeep JK Door Holder
1 x jeep door storage
Mounting Hardware
Hard Top Carrier Storage Cart
1 x Jeep Hardtop Storage Rack
1 x Installation tools
Mounting Hardware
The jeep wrangler door storage is simple and practical. Developed specifically for wrangler and it will fit perfectly and securely!
Jeep Hardtop Storage Rack
Equipped a set of tools that could help to remove or install your Jeep's hardtops:
1 x 1/4-inch ratcheting service wrench
1 x T40 security Torx bit
1 x T50 security Torx bit
1 x 15 mm Hex shank magnetic nut setter driver drill bit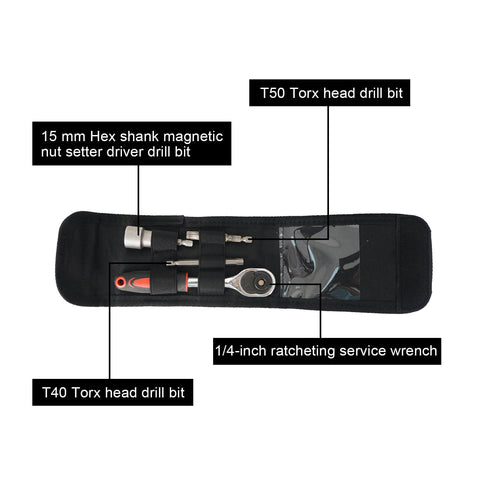 Dimension
?